If your status bar says "Verifying backend data" for a long time, please check either the "Current action" in the job menu or the "lastPgEvent" in main menu "About" -> "System info" (button) -> "Server state properties" (page section).
If you see "Backup_ProcessingFiles" in either of those areas, then your backup is likely running just fine and it's only the status bar text that is "stuck".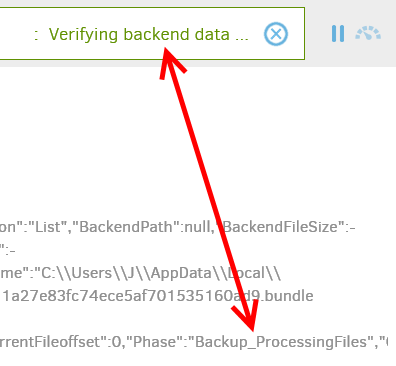 I don't know if this is a side effect of some recent UI updates, (more likely) some multi-threading changes that have recently arrived (I think in 2.0.3.6 canary), or something else completely but, at last in my experience, the backup IS actually progressing despite what is (not) showing in the progress bar.