Hello!
We would like to introduce a visible backup queue and we would like to improve the notifications.
Summary
To keep the UI clean and tidy, we separate different things from each other in the UI. So, we get
Backups
Queue
Notifications
Settings
Backup
On the screen"Backup" you can add backups, start a restore procedure, edit existing backup, and run them. This is pretty much the same functionality as Duplicati has right now. We just moved around the buttons a bit and removed the progress bar.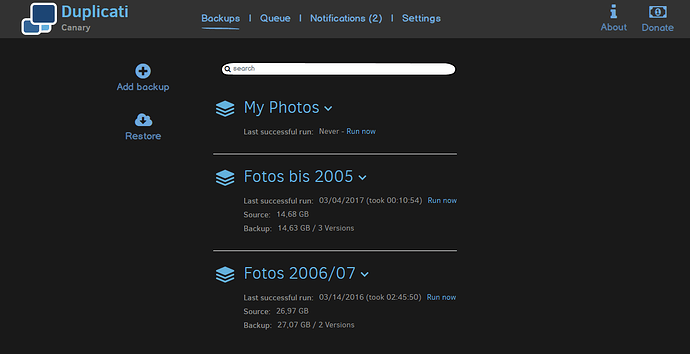 Queue
To see when what backup is scheduled, we introduce the queue. The queue not only shows a list of scheduled backups, it also shows the progress of the currently running backup. A click on the progress bar opens a pop-up that provides detailed information about what the backup job is currently doing. Here backups can be paused or the network bandwidth can be throttled.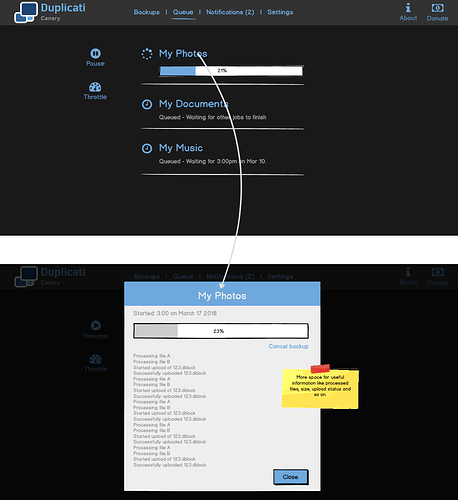 Notifications
Notifications summarize various kinds of messages. They will show when backups finished (with errors or warning) but they will also show notifications about new updates of Duplicati. The UX is similar to the queue: You can click notifications and a detailed notification message is shown as a pop-up.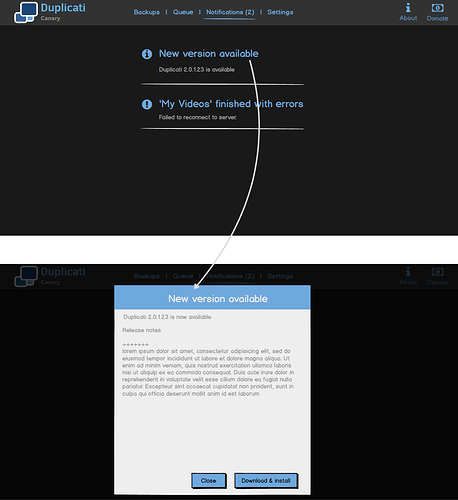 Currently, this is just an idea how to address the requests for better progress details and a centralized notification system. Please let us know, what you think!
René