When a backup is taking place, it can really consume the bandwidth to the point browsing is painful, etc. The speed throttling is a useful tool. However, it doesn't appear to take effect.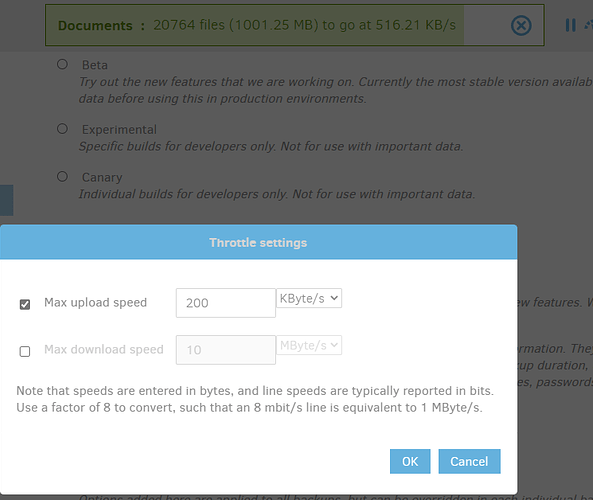 So the backup is chugging along at 516 KB/s (which task manager also confirms) despite the max upload speed being 200 KB/s. I've stopped (quit) and restarted Duplicati in case it doesn't take changes to this value which a backup is in progress.
I'm using 2.0.6.3_beta_2021-06-17 on Windows 10.
Appreciate this is only a beta, and things may be broken, etc, but is this a known 'broken thing' ?