Hi all,
I am now 1.5 days busy to get Duplicati run headles. I am finally so far that i can login but get a bunch of errors. I removed a few times mono, duplicati. Try other releases but really nothing works…
For the info: i run it on (Armbian) Debian Buster kernel 5.4
Strange enough when i delete in my opinion all the directory´s the log is back when i reinstall mono and duplicati. Here are all the errors: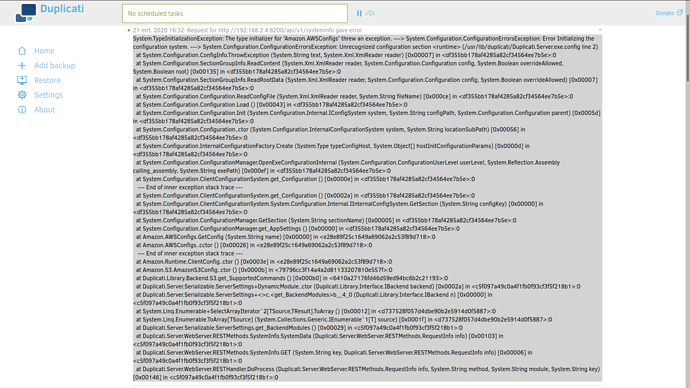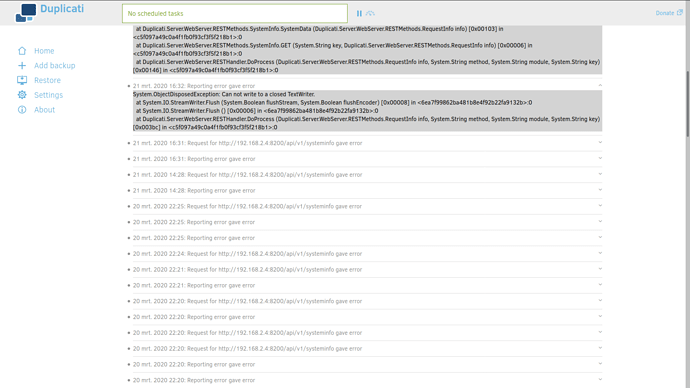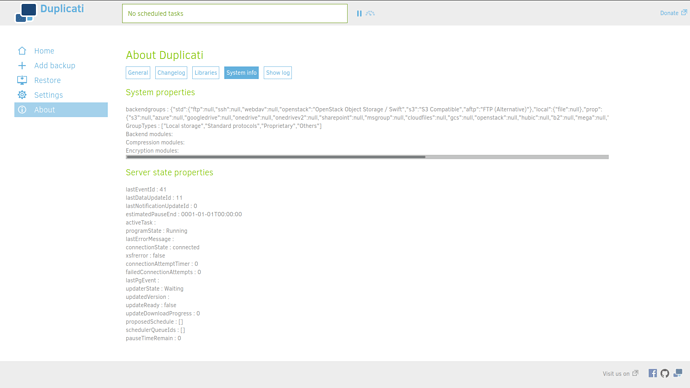 Help is very welcome!