hi,
i'm using Duplicati - 2.0.7.1_beta_2023-05-25 on windows.
during my auto save today, i got the message:
Error while running Automatic save
Failed to decrypt data (invalid passphrase?): Message has been altered, do not trust content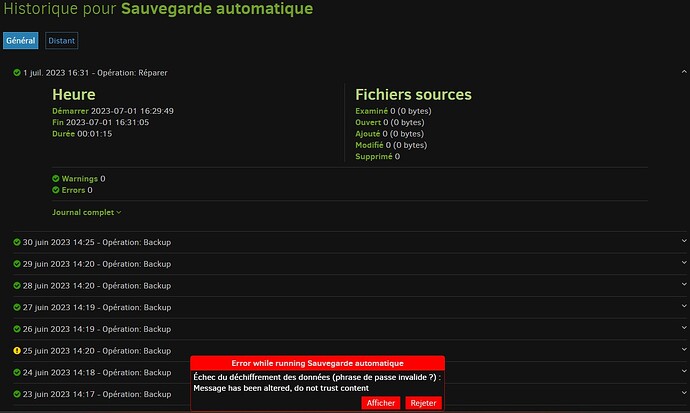 i checked in my auto save settings and the password is the good (i have him saved in my 1password but i put him by copy/paste last time i create the job so some months ago and i didn't touch him since this moment.
someone have an idea to fix it ?