Hello forum,
I used duplicati a long time on my win10 machine. (but meanwhile I use Linux)
Now I tried to use it on my two Synology NAS. I use two synology nas. One is the DS215j, the other the
DS214Se. On both i installed newest duplicati package (2.0.6.3) in combination with mono (5.20.1.34-18). I read different installation guides like https://forum.duplicati.com/t/how-to-install-duplicati-on-synology-dsm/5145
On the DS215j duplicati runs. On the DS214se I always get a "Connection lost" error.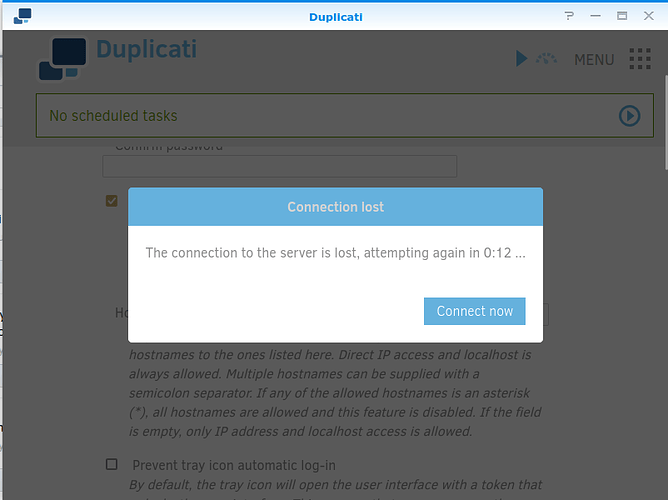 I read in different posts about, that the user must be in the http group, that it could help to set the "allow remote access" https://forum.duplicati.com/u/drwtsn32. But Iam not fast enough to do this. Before I can save it, duplicati run out of connection, and I can do nothing, but close the window.
I also get the error message once on my DS215j. But then it runs again.
Any ideas?
Thanks in advance.