Is there a background maintenance task or job that gets run by the Duplicati service?
I ask because I have two Linux machines (Fedora and Debian) that will after several weeks of perfect service, even with restarts of the machine during this time, suddenly cannot be connected to via the GUI but looking via SSH are busy running numerous Duplicati tasks. There is no backup scheduled during this time and none running that I can see as from the emailed logs the previously scheduled ones ran without incident. This is what I see.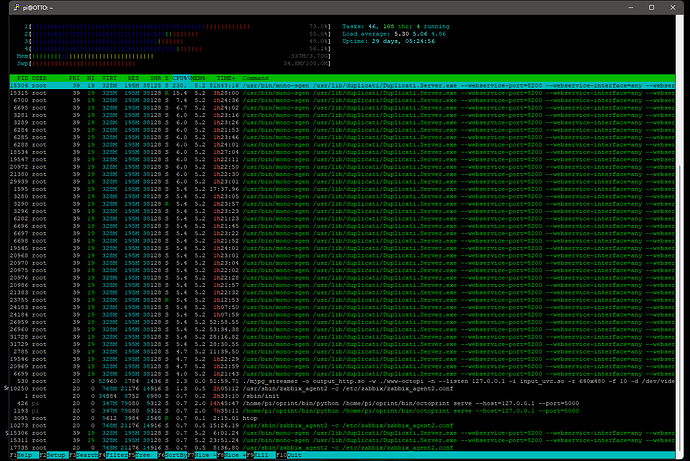 I'd look at the logs on the machine but there aren't any so I am at a loss to see what Duplicati is actually doing - can I enable file logging in some way so I can see what is going on when the GUI is not responding?
The issue does eventually get resolved, the machines are kept busy for many hours, sometimes a couple of days, then I will be alerted that the Duplicati service was restarted and all is well again, I check on the GUI and it's as if nothing had happened.