So I started to look at compression settings and have a few questions.
Why are the zip/compression settings not available on the (global) settings page but only on the backup job options page?

The compression-extension-file setting: What are the default extensions if I don't add this?

Why are there two, what seems identical, settings? compression-level and zip-compression-level? Which one should I change? And what are their default values if I don't set them?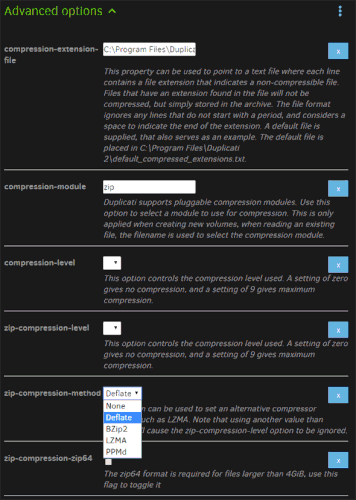 PS:
Running 2.0.2.10_canary_2017-10-11
PPS:
The question on what the default values are is actually a general question for all the available options in Duplicati, what if I don't set it, what's default? Can this info be found somewhere?