Hello,
I'm wondering why duplicati is showing a source size of my backup as 127GB, but Windows is showing me 140GB for the selected folders:

As source files I have selected these folders in the backup options:
C:\Users\User\Desktop\
C:\Users\User\Documents\
C:\Users\User\Dropbox\
C:\Users\User\Music\
C:\Users\User\Pictures\
Checking the size in windows shows 140GB (sorry for the german screenshot):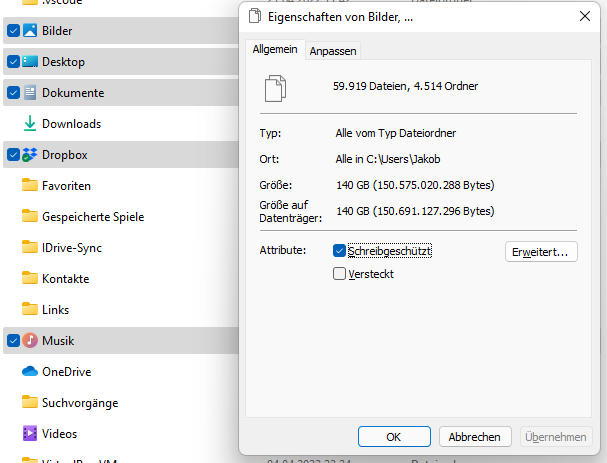 So what is missing from my backup? Are these temp files etc. which are automatically excluded by duplicati? (I didn't specify any filters). But I would doubt that I have 13GB of temp files in these directories…
Or is it possible that duplicate files (same files in different folders) are not counted by duplicati? In my picture collection there might be some duplicate files… Or is the source size even calculated on block level?
Do you have any Idea how to check the mistmatch? I want to make sure everything is backed up…