I just finished running restore, from freshly created backup (see screenshot below - and a message: Got 1 warning(s)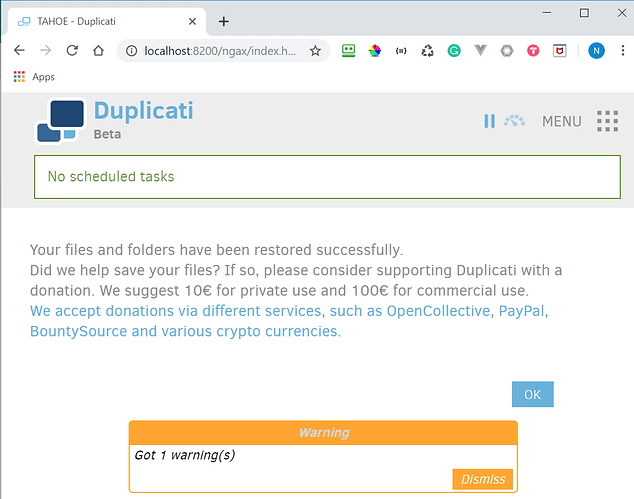 How can I find out what the warning is?
This is the first time I used this tool and loved it on the first sight, despite using it on my local drives. Once I verify the correct functionality I am ready to be a little bolder.