It seems that the website duplicati.com is down?
Checked also with "isitdownrightnow.com" and it reports that duplicati.com is down for everyone.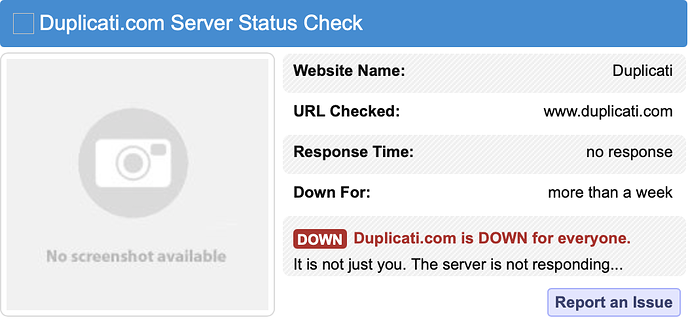 Tagging @kenkendk
If you want to download Duplicati, you can use the github download links:
Thanks for your response and help.
I was able to download the update, but wanted to point someone to the Duplicati Website and noticed that it is down. Therefore my post.
Appreciate you letting us know!
Thanks for reporting. The issue is the virtual host drops the network at 05:00 UTC.
It has happened twice now, and I am monitoring it. It did not happen today.