Hello guys,
Not so long ago I installed Duplicati 2.0.2.15-1 on my NAS, configured it and it worked well, uploading backups to the Hubic cloud. And recently, a notification appeared that there is an update, so I pressed the update button and that's it, the system died. Here is what the console writes after launch, help me to solve this issue.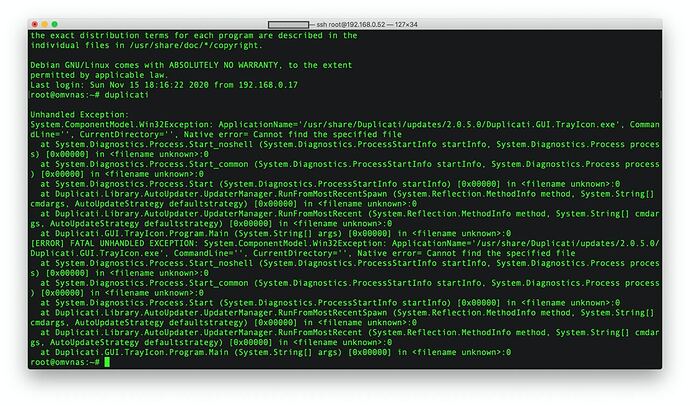 Here is my NAS system: single core Intel Atom N270 32bit only 2Gb ram, Debian 8 32 bit.
I don't want to reinstall the entire program, is it possible to fix this update or roll back changes without losing all settings and data? Can I install the latest version of the program on a 32 bit system?