I am trialing Dulicati (2.0.2.1_beta_2017-08-01) and just installed it (Win 7 x64) along with Minio running on a separate Win 7 x64 computer on my LAN.
I setup my first backup job called "Test" with a source of only one folder containing one file. It worked perfectly. I wanted to delete that backup job along with the files in the Minio bucket so I selected the dropdown next to the backup job:

Then under"configuration" I selected "Delete":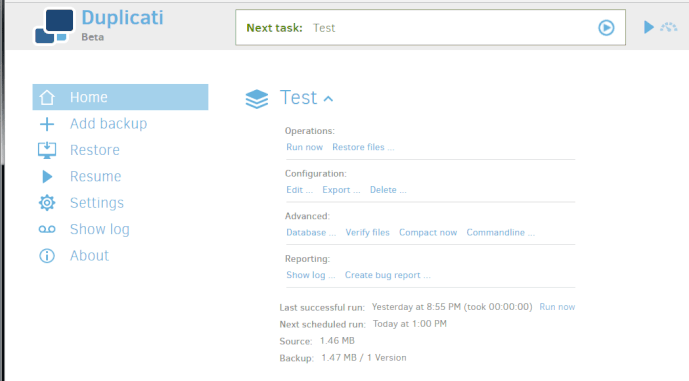 I selected "Delete remote files" and clicked the "Delete backup" button: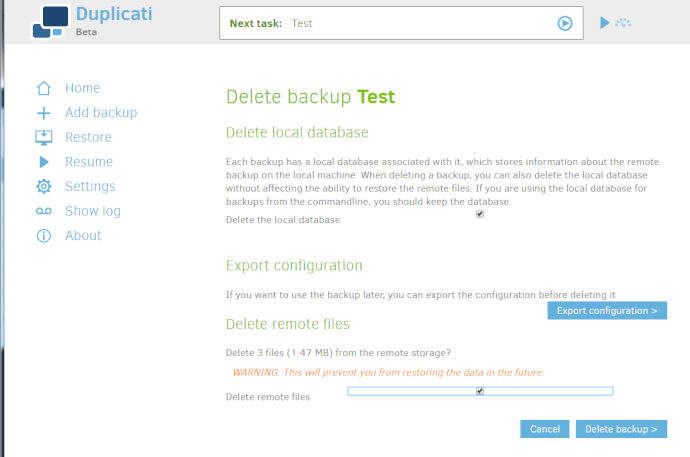 I answered the captcha and selected the OK button. It then takes me back to the Home screen, but it is still showing the Test backup job, exactly the same as in the first screenshot above and the files are still present in the Mino bucket.
Is there something I am missing or is this unexpected behavior?