Hello,
The Tray icon shows a yellow warning for Duplicati:
Windows 10
Duplicati: v2.0.5.114_canary_2021-03-10
When looking at the error log, there is indeed an error there from like… the very first time I loaded up Duplicati. Since then, I've run many backups, etc. No issues. But this ALWAYS indicates an error, and the error is 'seen'.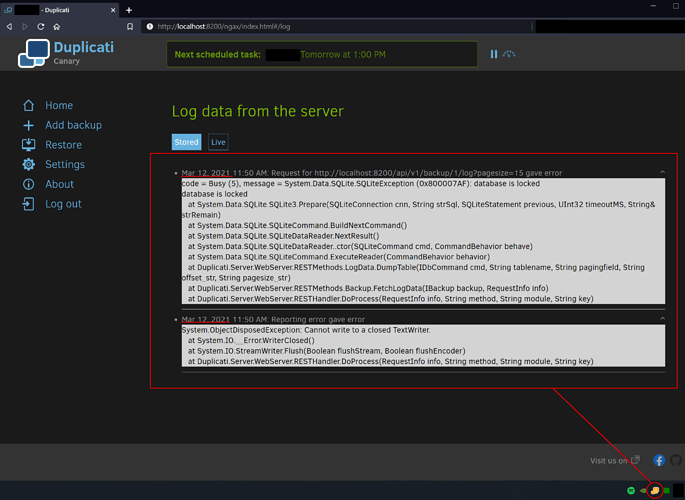 This may seem small, but when Duplicati is running in the background I expect it to indicate something when I NEED to go check out a real issue. This prevents that passive indication.
I've looked into resetting the log, but no luck.