Hello,
I am trying to configure Duplicati Beta (2.0.3.3_beta_2018-04-02) to back up my home folder to Google Drive. I am on Ubuntu MATE 17.10.
One the source data page, I checked the box next to my home folder. Using the drop-down arrows, I verified that it checked all subfolders and files (see screenshot 1).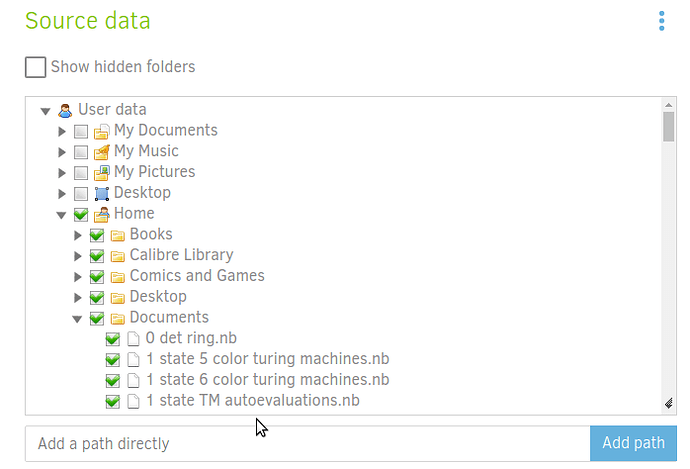 However, when I scroll down to the "Source Data" folder, it shows that it has added an empty "home" folder, with none of the subfolders included (screenshot 2).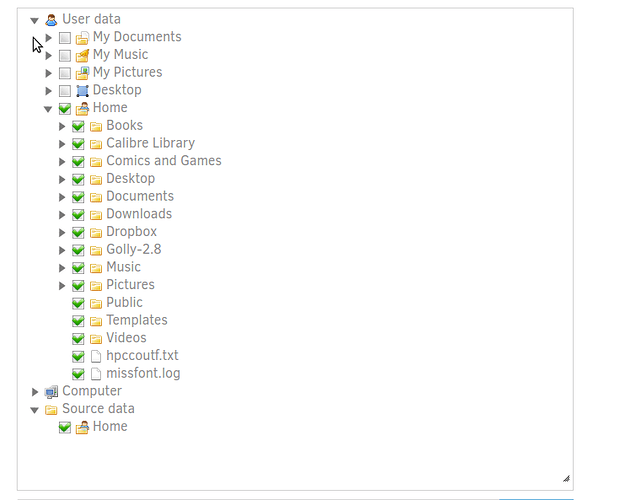 If I then proceed to finish configuring the backup, and then run it, the backup finishes in less than 10 seconds, and it does not do anything except create an empty folder in my Google drive.
How do I fix this?