Hi,
my version is 2.0.6.1_beta_2021-05-03.
I am confused that drive X: is not offered as source path in my backup configuraton job. But Win10 Explorer does show this drive: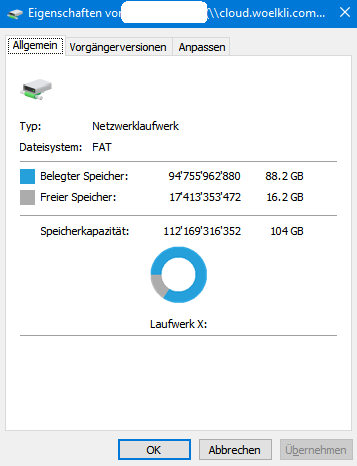 When I type the path manually, a warning appears "path seems not to be there" (translated from german).
Drive X: is a WEBDAV connection to a Nextcloud storage. I want to backup it locally.
Do I have to define this souce in another way?
Onurbi