It took a while to figure this out, so I thought I'll post it here for in case others struggle with the same issue.
I use Duplicati to backup f:\data\OneDrive - TenantName folder, amongst others. But it kept failing with warnings similar to:


I finally figured out why! This happens when the OneDrive client's "Files on Demand" option is checked, i.e. the files are only in the cloud, not on the local hard drive.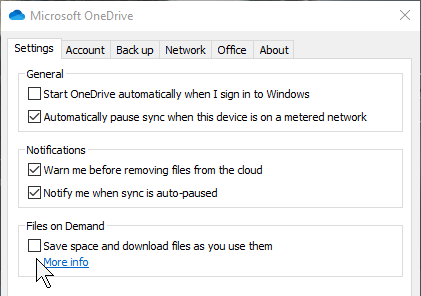 Duplicati can somehow see the filenames it must backup, but obviously it can't backup files from the cloud. It can only backup local files. So it results in a warning.
Solution: UNcheck the "Save space" box and wait for the files to download to local before running Duplicati again.