Can't decide if this is a bug or a just a mis-understanding.
I'm trying to backup my system using smart versioning. The scheme that I'm looking at is a version each day for the last 7 days, then 1 for each week for the previous 4 weeks(month), and then one a month for the last year.
In my backup retention, I have the following custom retention set: "1W:1D,1M:1W,1Y:1M"
I've been backing up my system for a couple weeks now, and when I look at my available versions, I seem to be missing some from the current week: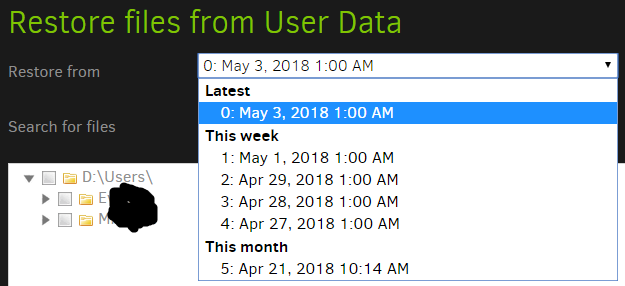 Looking at the messages for the backups from those missing days shows the backup running, and I think it was successful.
Thoughts?