Good day all,
I have successfully used Duplicati in the past to backup/restore small files/folders.
The last couple of weeks I was migrating from QNAP NAS to Unraid - This forced me to backup very large amounts of Data on a single 18TB drive, built Unraid Array and now I am trying to restore from my backup.
I had copied over the Database to save time in rebuilding that (10GB in Size).
Now my Restore is stuck on Building list of files to restore and by stuck it has not moved for over 12 hours.
The Verbose Log has not changed at all.
Is it that my Backup is just VERY large and I need to wait?
Is there anyway of seeing some kind of activity?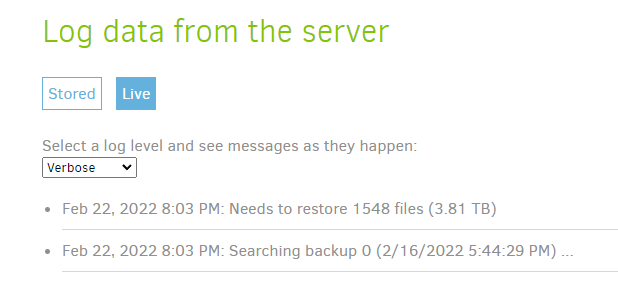 Some more info from Profiling Log: