Hi everyone!
I'm back again, I seem to be having a very cursed weekend with Duplicati

I've attempted to setup a Onedrive V2 personal backend, which grabbed the Oauth token successfully; however, when I attempt to test the connection, it continuously timeouts.
When I try and run the backup, the following happens:


I've tried it via docker and the bare metal installation I have, and the same problem presents itself. I've removed Duplicati access to Onedrive, reconfigured it, created a folder for it, and still no dice.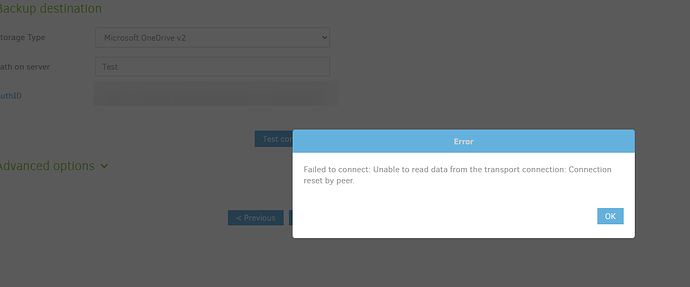 Has anybody had any issues with V2 Onedrive, is it due to 2FA auth?
Any insight would be greatly appreciated.
Hope everyone has a happy Spooktober!