Hi there,
I am looking for a new backup software, that best fits my needs, and currently I am favouring duplicati. But I still have a small question which should be easy to answer - but I couldn't find it in the FAQs or in this forum and can't think of any easy way to test it myself.
So here is my question:
When I create a new backup task in step 5 I have to choose a strategy for the retention of old backups. If I choose the option "Until they are older than" the screen looks like this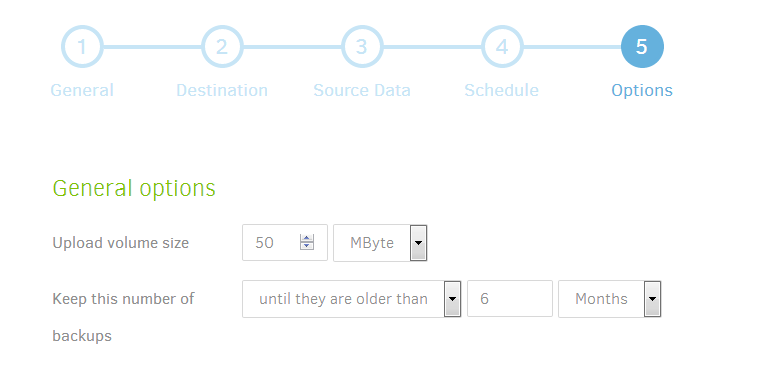 The text only says "Keep this number of backups - until they are older than 6 Months" . This sounds like everything older than 6 months will be deleted!
As opposed to this I presume, that at least 1 copy of any file will be kept, even if it is older than 6 months (else you couldn't call this a backup!?). Is this assumption correct???
Thanks for any answer!
Greetings from Germany