Trying to configure Duplicati 4.0.5.1 on a user's Windows 10 computer, I ran into this error: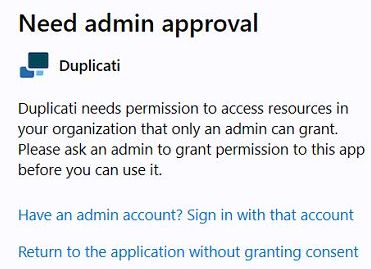 Can anyone explain how to resolve this?
The user is admin of her own computer, so it can't be related to that.
I believe she used Duplicati before. Another post mentioned clearing the authID, but I could not find any details on how to do that.
Your wisdom will be highly appreciated!