Hi,
It's been quite a while since I needed to report any issues with my various Duplicati installs, but this one is now happening each morning that I thought I should ask.
On my Fedora 33 server this happens at 03:00 each day: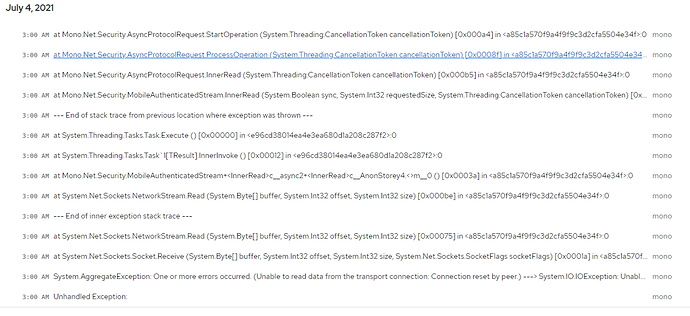 I have no backups scheduled at that time in Duplicati, I cannot see anything else on the server that would be doing this e.g. a cron job.
I'm running v2.0.5.114_canary_2021-03-10, any ideas?