Hoping that someone can help, or I'm just missing something really obvious. I'm new to Duplicati, but liking it so far on the few computers I have it on. The only issue I'm having is that I get a ton of warnings after a backup about files that couldn't be accessed. These are files like NTUSER.DAT and other files that I know won't back up. These should be excluded by a default filter (from what I'm reading), but I seem to be missing those. From screenshots and the like, the Filters section (under Source Data should look like this: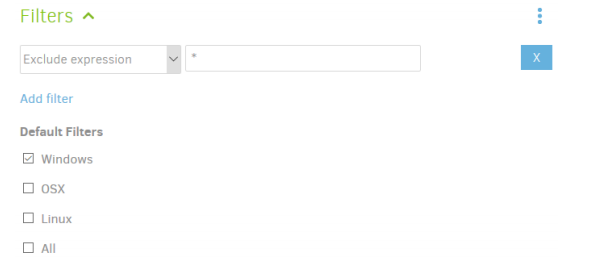 However, mine only looks like this:


Is there something I'm missing here? Or was there a change in newer versions (I'm on 2.0.2.1_beta_2017-08-01)?