I have a backup job that reports the backup size to be 442,25 GB: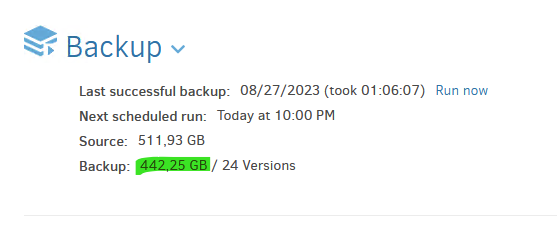 However when I go into the folder with the actual files, the actual size is almost double, 808 GB: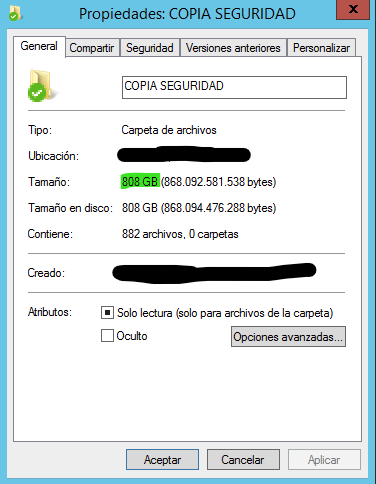 I have already checked and all files in the folder are either "dblock", "dindex" or "dlist", why could there be this mismatch? does the "backup size" mean something different? or could it be that some files shoul've been deleted but weren't?
If it's the latter, how do I make Duplicati remove them (or how do I find out wich ones to remove myself?)
Thank you for your assistance!