I'm using 2.0.4.5_beta_2018-11-28 and just noticed that you can set Duplicati to provide JSON output in the result email instead of the normal plain text. However, when I do this the subject for the resulting email is the beginning of the JSON output rather than the value of the send-mail-subject option. For example, instead of: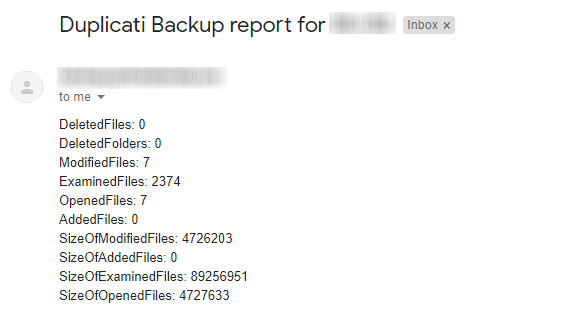 I am seeing: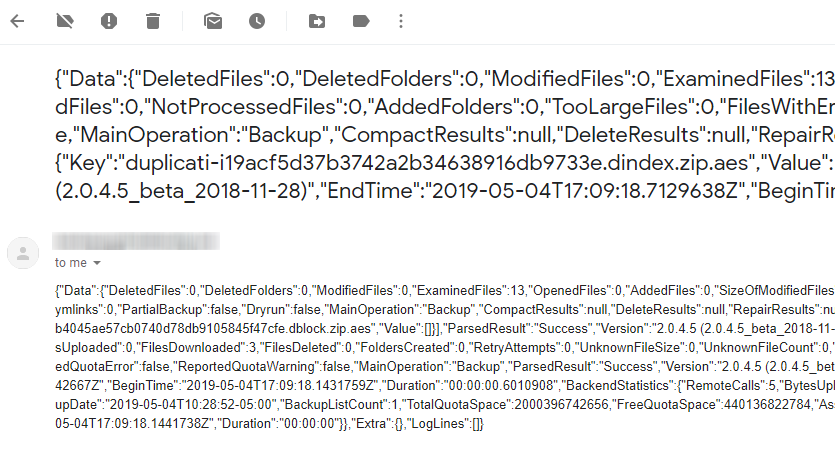 I know the bodies should be different (JSON vs plaintext) but note the subject of the second email is just the JSON output repeated.
In both cases the send-mail-subject option is set to "Duplicati %OPERATIONNAME% report for %backup-name%"
Is this a deliberate design decision or a bug in the way Duplicati creates the JSON output emails?