I'm trying to install Duplicati on my Dell XPS 15 laptop running Windows 10 v1903.
I downloaded duplicati-2.0.4.23_beta_2019-07-14-x64.msi from the official page but all I get is this message:
This installation package could not be opened. Contact the application vendor to verify that this is a valid Windows Installer package.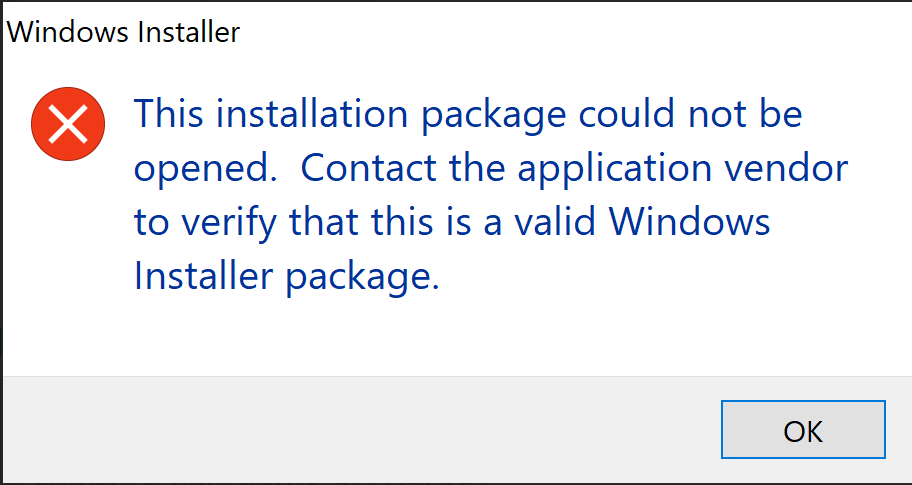 What could be the issue here?
Best regards,
Anton