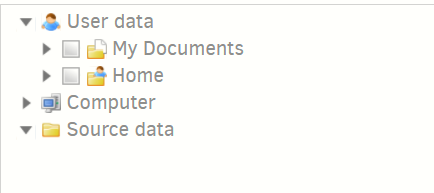 Duplicati shows this when I want to backup and restore some data.
I get tired of going into source data and find every time in the filesystem.
I run duplicati on top of docker container, so the source and destination folders are not relevant.
So, how do I add quick access to my backups and source file just like it shows in user data??