When a backup is running active, I can see from the name in the progress bar in the GUI, which one that is. In order to make it easier to spot which backup is running, I'd like to suggest that the colour of the backup job changes. Perhaps to the same green as the progress bar?
And then I have another gripe with the GUI home screen: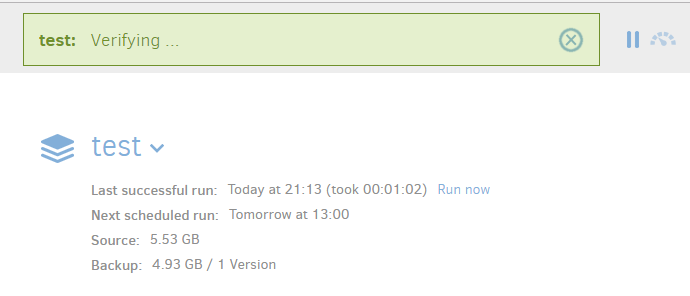 How is one supposed to interpret this? The status bar is at 100% but it still says verifying (and it stayed like that for quite a while). How do I know if it's still verifying or not?