First up, thanks for this excellent software.
My problem is a lack of knowledge about Windows system backup - I've got my data files backup down pat and that's humming along nicely, but I'm puzzled about my separate profile to create a Windows system files backup (I may also be confused about the difference between a system image and a system files backup).
What I'm trying to achieve is a backup that could be used to recover Windows in case of a system or hardware crash.
The run completes with 0 Source Data and consequently 0 backed up content. The following screenshot may shed some light: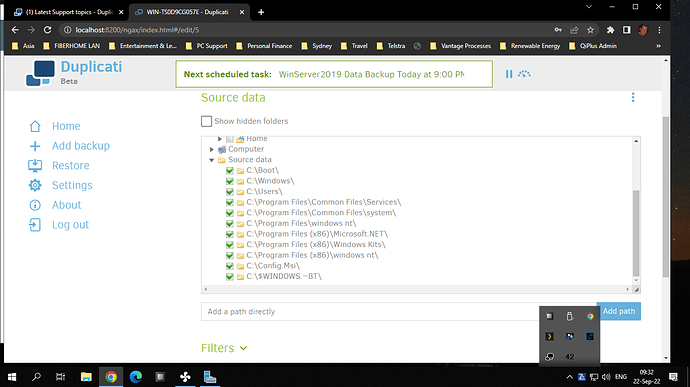 Yet, despite the green ticks against the list of folders/files, I'm getting 0 source data and therefore Duplicati doesn't appear to be creating the desired backup.
Guidance would be appreciated.