I'm a fan of the daily report I get from https://www.duplicati-monitoring.com: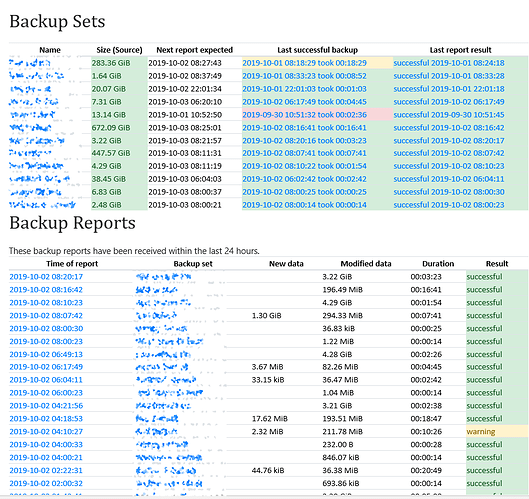 nice but I prefer the status report directly to my email.
We hope that in the future they will implement this feature
Just to be clear, that screen shot is something I receive in my email. It is a service offered by that web site. You can also, of course, see the status at any time by visiting your account on that web site.
I understand, it was for not having another platform to bother.
Moved the feature request from Uncategorized to Features category, but in general there's a huge backlog.
There's also what you can get using DupReport by email running as a regular task under Windows/Linux: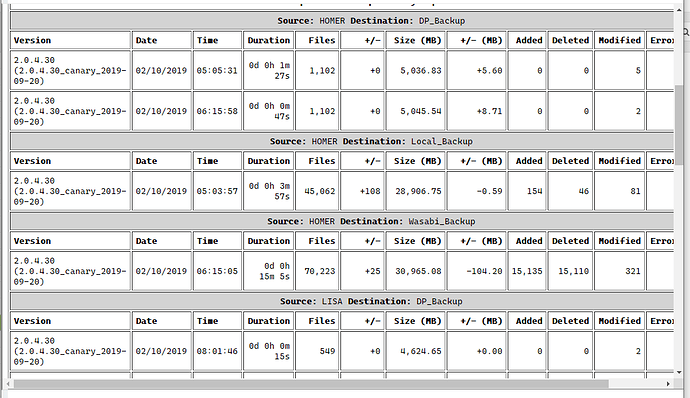 Let's hope someone works on the graphic report.
The proposed solutions are very complicated at the end user level.
If someone is working on the graphic project and needs help for Italian translations, I volunteer