For some months I was struggling with unsuccessful backups on a remote server (1&1, WebDAV).
The backup always seemed to run fine, the files are created as expected, but at the end an error log is displayed telling that n files are missing from the remote storage. The files listed as missing are identical to the backup files that have been created.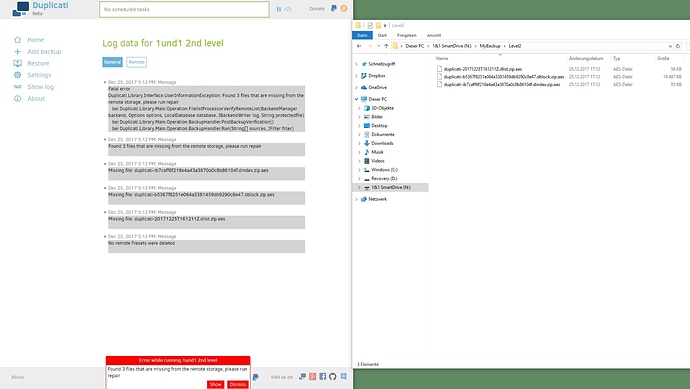 I observed this effect on different computers. The settings for the remote backup to this kind of servers have been specified as documented. Login data is ok and the remote connection tests runs fine too.
Now i found out that it occurs only if the target folder ('Path on server') is not placed on the top level of the WebDAB server account but at least one level lower, e.g. 'Path on server' = "MyBackup\Level2".
Backing up to a top level folder, e.g. 'Path on server' = "MyBackup", works fine.
I could verify this with different target folder settings.
I would be interested in your investigations on this. Maybe it is a general issue with similar remote server configurations and this information can help solving issues reported by other users before.
Thanks in advance,
Boris