Hi,
I'm not able to run the Duplicati package on my brand new DS415+. I've been running Duplicati on my private Windows server for years now so I was keen te get it on my NAS too.
I've installed the Mono package, version 3.10.0-4. I've installed the latest Duplicati package. The package will not run, rebooted the NAS to be sure, no effect.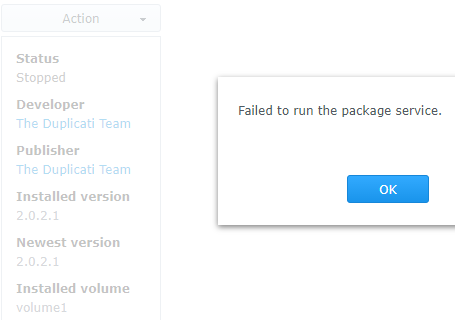 I checked the post 'Package for Synology doesn't launch on DS416' but it didn't provide an answer that works for me hence this new post.
FYI: I'm an experienced Sys Admin but on M$/Citrix/RES. My Linux skills leave a lot to be desired…