I have no experience with SQL backups with Duplicati, but I do with other backup products.
Does the account Duplicati is running as have sysadmin rights on the SQL instance?
I don't use MS SQL Server.
I have full administrator rights to Duplicati
but I have MS SQL Server installed in my system for my personal work.
How do I disable or fix this error?
Do you have MS SQL selected for backup?
not. I did not change all the default settings.
And where can this be changed?
Is the VC++ 2017 Redist package installed? If not, install it from here (32 bit version here).
Note: for older versions of Duplicati/AlphaVSS, the 2015 version was required, but for all current Duplicati versions, you need the 2017 version.
that's what you need to install?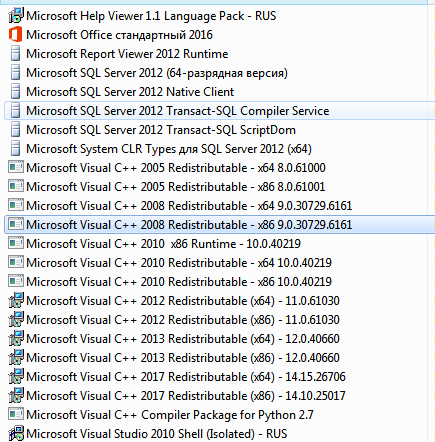 my version Duplicati - 2.0.4.5_beta_2018-11-28
Please help me what to do ??
Installed version 2 did not help. The error persisted where support ?? i need help
Microsoft Visual C++ 2017 Redistributable (x86) - 14.16.27027
Microsoft Visual C++ 2017 Redistributable (x64) - 14.16.27027
Well you must have configured a backup job. Edit that backup job and look at section 3 - Source Data. Can you post a screen shot of what you have selected?
Oh I see - thanks for that GIF (how did you make it, by the way?)
I am not sure what the issue is especially since you installed vcredist. Hopefully @kees-z has some more ideas.
Out of curiosity does the backup job run?
I use the excellent open-source program shareX
she can take screenshots and gif files
@kees-z
I'm waiting for you in search of a solution.
@mnaiman
what to do? how to remove the error
and what is it ? I do not have this kind of installed on my system