Hi,
to my surprise, a big database file was always included, now I can investigate - and I know this is pure fun - how to remove it out of the backup storage. Accidentally adding huge files btw. is a big problem. How to remove them - it's IMO not doable for an average person like me.
I have set an exclude filter in my backup - in the Duplicati UI. Just like this: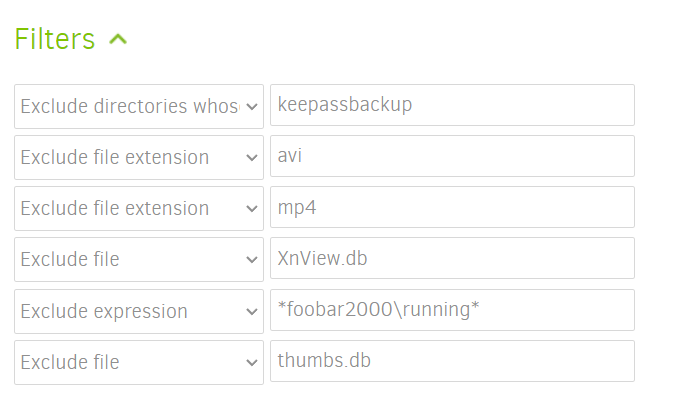 The file resides in "c:\Users\Michel\appdata\Roaming\XnViewMP\XnView.db"
Why is it included? Do I need to add placeholders anywhere? Regex or just the simple matching, cmd style?
Thx