My newly created backup fails as shown in this screenshot: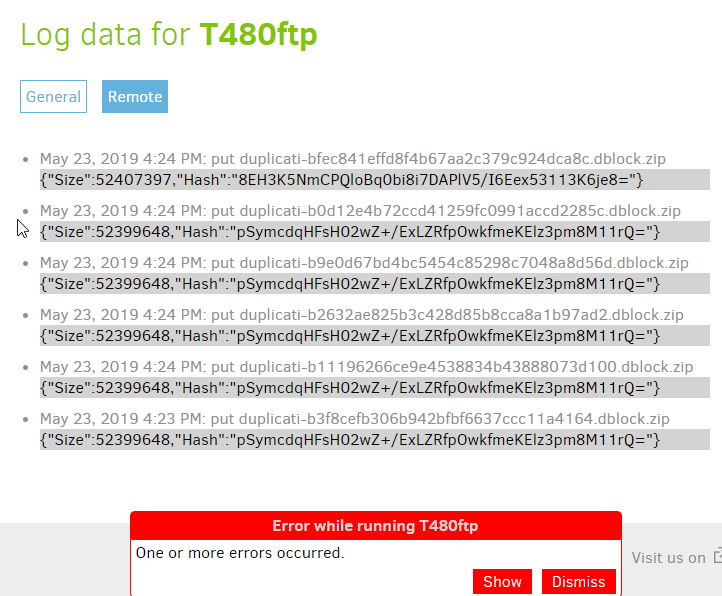 The entries I see don't appear to represent errors. Also there are no errors in the "General " log.
This is the first time I am using a destination of type FTP, but the connection test during configuration was successful, so I don't think that's the issue.
Any suggestions?
To add…
Win 10
Duplicati - 2.0.4.5_beta_2018-11-28
I'm at a loss re what errors occurred. Is there somewhere else to look for them?