Hi there, I am new to duplicati and set up my backup to my cloud via webDAV
I first did this last year and it first showed me an error, I then just readjusted the settings (I think I just entered the password to my cloud again or sth comparable) and then it just worked. After setting up Windows newly on my laptop, the backup restoration worked, but when I then set up a new backup, it would not work. I tried this password-thing again, tried to run repair once, but nothing. So I know that the cloud server works from last time, could anyone help me detect and fix the error?
The protocols of the two backups I have scheduled daily (I have no successful backup yet):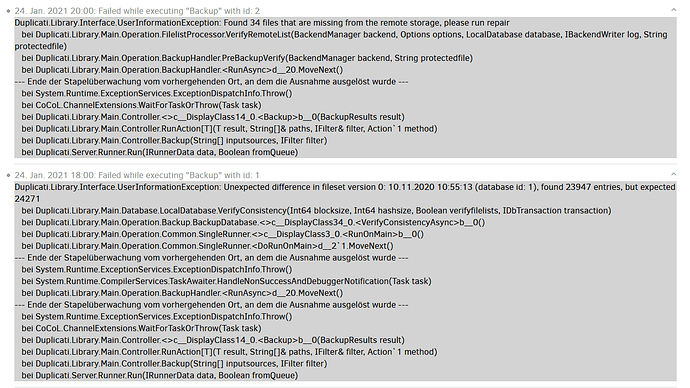 and the error message I get:

If any other information is needed just let me know.
Thanks in advance!