Hi
I am trying to restore files from Duplicati backup. One of the archive folder is giving me error the following 3 errors.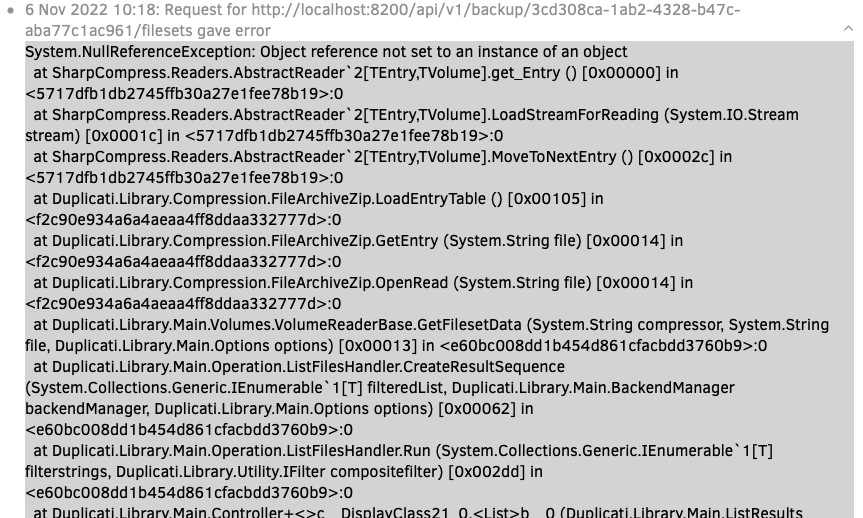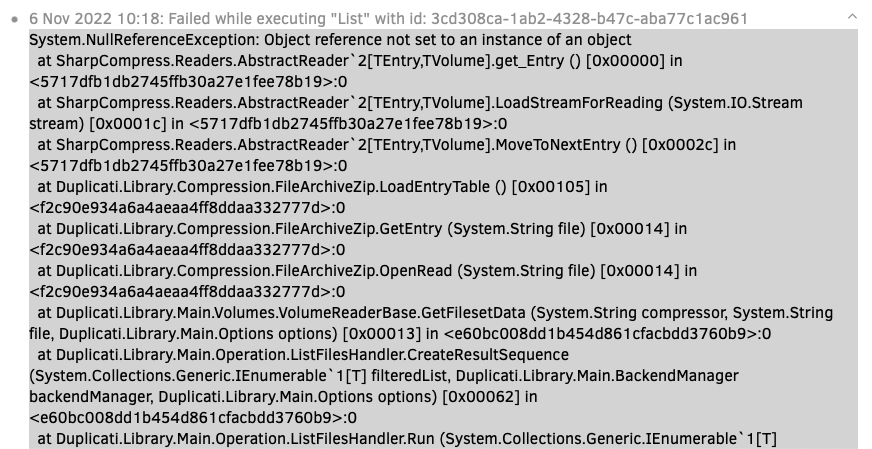 Any help or direction to resolve this issue would be greatly appreciated.
Thanks.
Aroul.
Follow up to my previous post -
After stopping/restarting server and the backup archive disk, the restore process moved on and now got a new error (below). The database was re-created but the backup restore point is not listed.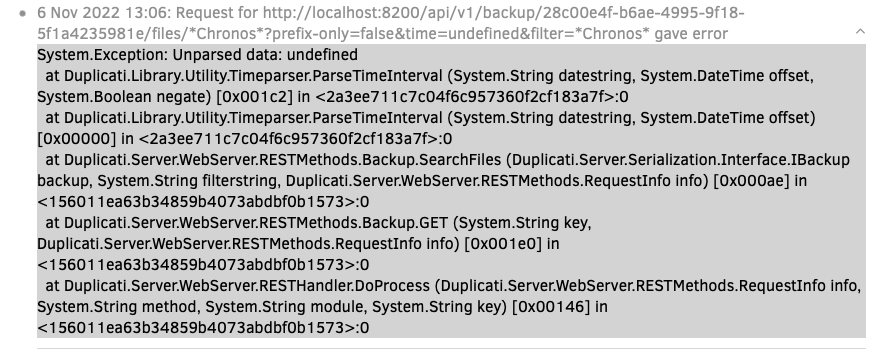 I am novice here, so any help/guidance will be appreciated.