I have successfully (I thought) installed Duplicati on a Linux MINT (Tina) system. Duplicati appears in the system menu: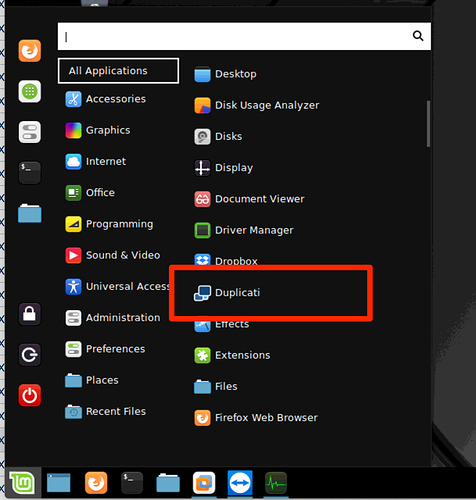 However, when I click the menu item NOTHING happens. I account seem to see anyway to actually 'run' duplicati… I am sure it is something I am doing wrong. I configured Duplicati to backup my Win 10 system to Dropbox, but cannot get past step one on MINT. Relatively new to Duplicati and very new to Linux MINT.
Any suggestions welcome.
Kevin