Duplicati version : 2.0.5.101
Operating system : Windows 7 64bit
Backend : SMB network drive mounted under Windows network drive
Description
Today I meet strange issue.
After upgrade to last build (Duplicati - 2.0.5.101) I can't perform one of my backup tasks. Only one - all rest are working fine. In this one:
I can't see logs - "Failed to connect: SQL logic error no such table: LogData"
I can't repair, recreate database
I tried to delete local database, recreate, repair all options. Even delete backup task and import it again. Still she same wrong behaviour. Any ideas what can be wrong?
Screenshots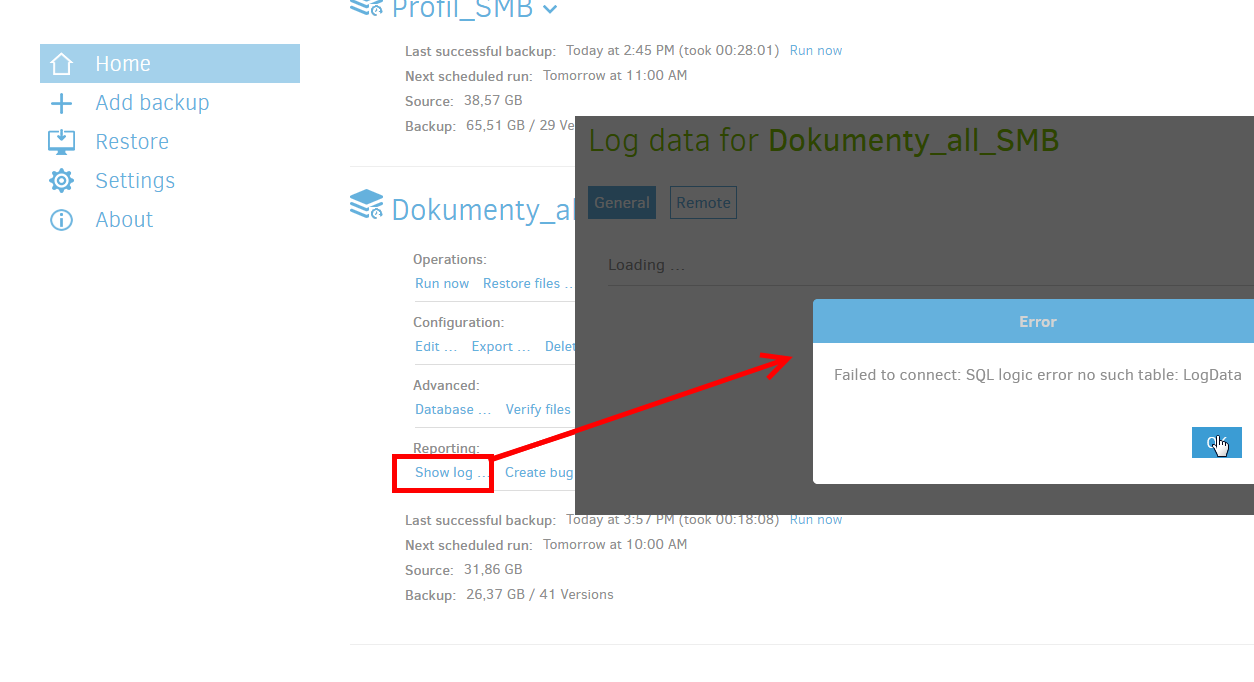 I have tried to recreate database, delete latest backup versions - still no progress. Issue still exists. Can anybody help me?