I am running duplicati on my qnap ts-431+ (arm cpu). I am uploading files to jottacloud.
I discovered that the cpu usage is very high so I changed the compression setting to 1 (low compression).
Now I am observing the followong behaviour:
The CPU usage rises for some minutes and no upload is happening. After that the upload rate rises and the cpu usage drops. This repeats on and on. I am wondering why duplicati isn't using the time it needs for uploading to continue the compression. In this case I would not have this type of upload interruptions.
Ressource monitor on my qnap: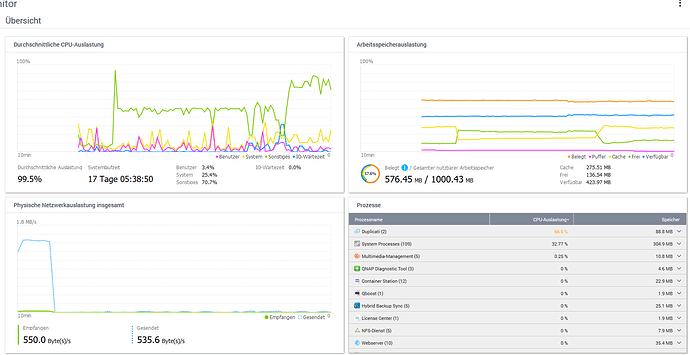 (upload parts are 250MB)
After compression finishes: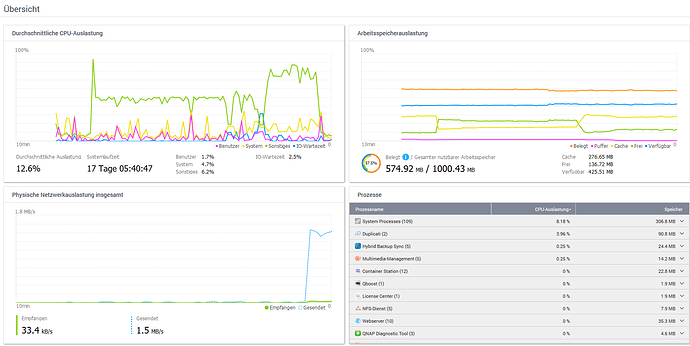 Average time for compressing 250MB ~10min
Average upload time: ~3min
edit:

sgen is causing most of the load. Is this expected behaviour?
Edit2:
It gets even worse. In one hour I am just able to upload 750MB. Backing up about 800gb will take its time…