Setup: minio (2017-11-22T19:55:46Z) on Windows 10
duplicati 2.0.2.1_beta_2017-08-01 on Windows 10
Both on local subnet.
If I connect directly to minio via the minio browser connection, I can see, create, and delete buckets. I can upload and delete files.
I am unable to get duplicati to successfully connect to minio, however. It is not a dns failure, I have the ForcePathStyle option checked. Screenshot of connection settings :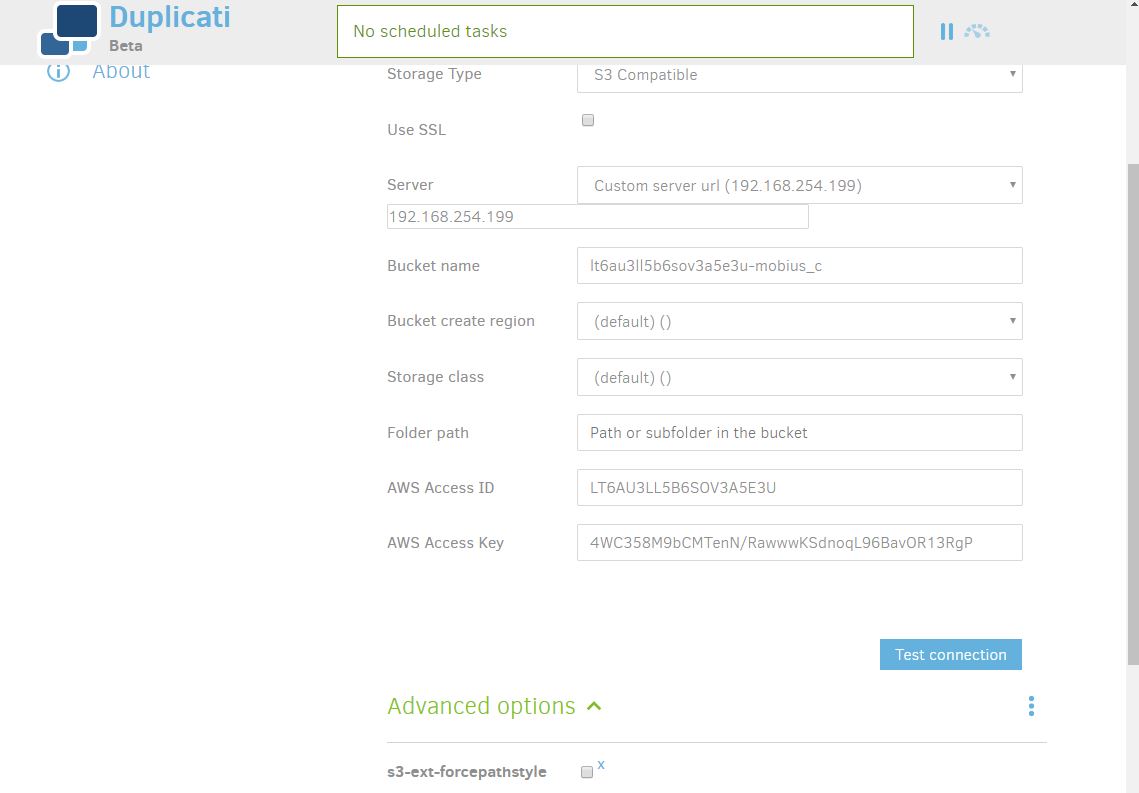 It makes the initial handshake fine. Then, no matter what I have in the folder setting (blank, specify one, it doesn't matter) duplicati gives me a dialog box: "The folder does not exist Create it now?" When I click yes, the following error occurs: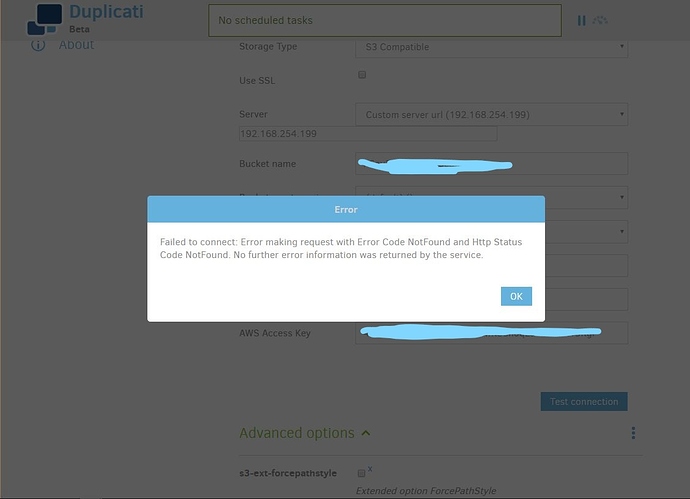 I have tested this both with minio running as a service, and with minio running in a command line window. I'm not seeing any log messages on the minio console. I am not using SSL.