Dear developers,
since Saturday my new backups aren't successful. The red notification in the bottom tells me an error happened. There are no logs being created. Even if I manually trigger a new backup, no logs are created, just the red notification at the bottom.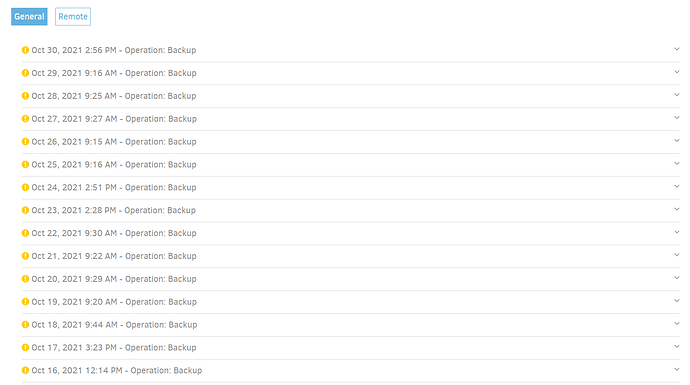 For reference, I updated to win11 on the 15th of October.
Can someone help me figure this out? <3
Thx a lot!