I have a backup task that has been working fine for a long time. Today it failed due to some files being locked. I edited the backup to exclude those files, and now it doesn't seem to work properly. When I manually trigger it I get the old errors and old log again.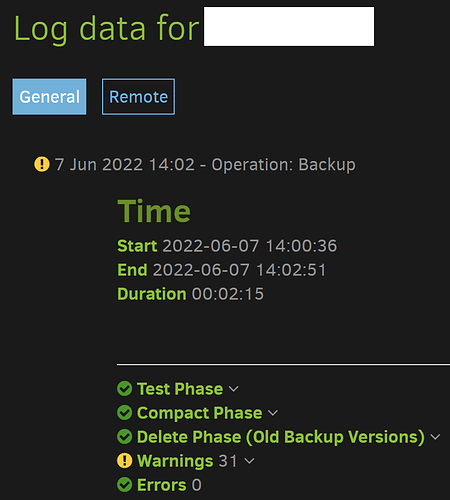 The backup was started at around 15:10, but you can see that the log is for the failed one from 14:00.
I get the pop-up warning message and red taskbar icons.
Version: 2.0.6.3_beta_2021-06-17
OS: Windows 8.1 x64
I tried the usual stuff like restarting Duplicati (making sure that it closed in Task Manager too) and closing the app that had locked the files in question. I tried running a different backup and that completed without any errors, and created a log with the correct timestamp.
I tried a verify and then a repair command, both returned the old error due to locked filed. The drive with Duplicati on and the log files has plenty of free space.
Any ideas on how to fix this?