Hi,
I would like to send my back up to a Infomaniak drive.
I followed this tutorial (in french) : Duplicati : outil de sauvegarde multiplate-forme (PC & NAS) - Cachem
I tried WebDav protocol or FTP protocol.
I tested the connection several times.
The answer is in french :
"Failed to connect: La connexion sous-jacente a été fermée : Le serveur a commis une violation de protocole."
I'm on windows 10.
Here's the pictures :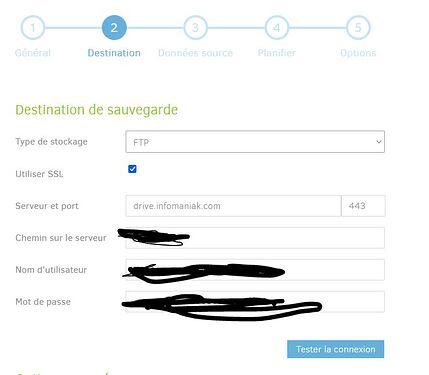 Can someone help me ?
Thanks