Hi all,
I have a quite strange problem with one of my backups. I backuped a 47gb folder on a webdav drive (ionos hidrive). This took quite a long time. However, in the end of the upload, some error was reported and the db has, therefore, not been uploaded to the webdrive.
As the repair did not work, I tried to delete and recreate the db. However, this did not work, as no db was found on the server. As a workaround I found in the forum, I created a dummy backup project with single file and uploaded this to my backup. Afterwards, a recreate of the db seemed to work. I took around three hours and seemed to look through the backup files (925 50mb files).
However, In the end, it showed again an error: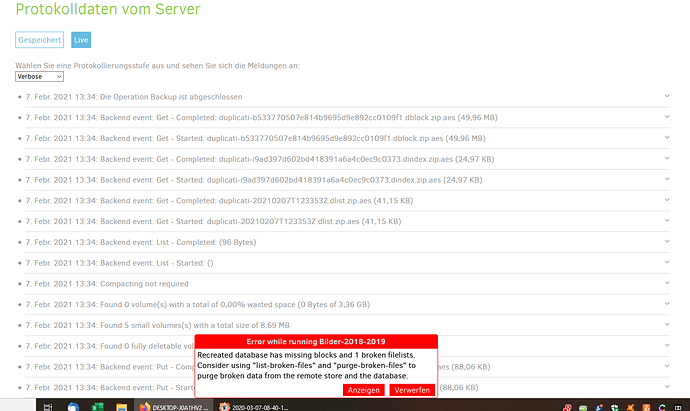 When I tried no to backup, it seems to reupload everything as it seems to recognice every file as new/changed: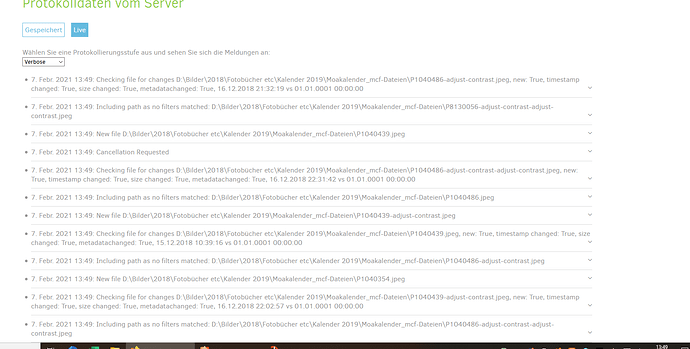 I stopped the process for now.
Do you have any suggestions?
Best regards,
Hirlinger