I have some problems with HDD (more about it at the end of the post!). But I am not sure if it is related to a problem or not. I see no other problems with HDD except slowing down of its working.
Not for every backup run but sometimes in the middle of the backup procedure (not sure at which step) I am getting the error:
Error while running My Archive
500 - internal_error: internal incident
Screenshot:


There is nothing no new log if I press "Show" button (I ran backup now and receive the error but the last log is from December 31):


Do you think this is related to my hdd problem or it is Duplicati problem?
---
Problems with HDD:
CristalDisk report approximately 1-2 months ago: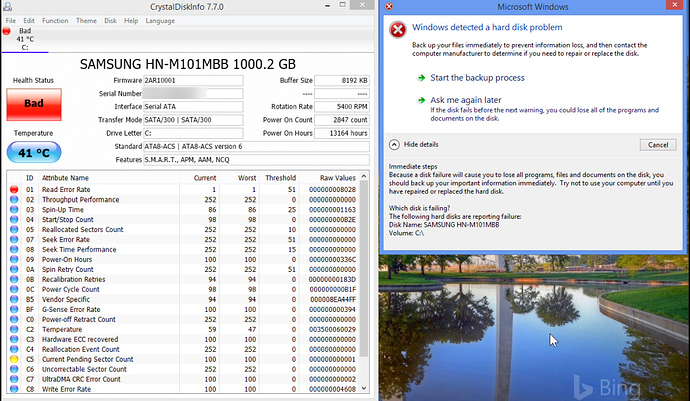 CristalDisk report now: