I had the settings as follows in the screen shots. And assumed with these settings that I would have a daily backup available for restore for 365 days. Backing up to Azure Storage Account.
But went to restore a backup from a few days ago and found that I only had one version (the previous days backup) available for restore.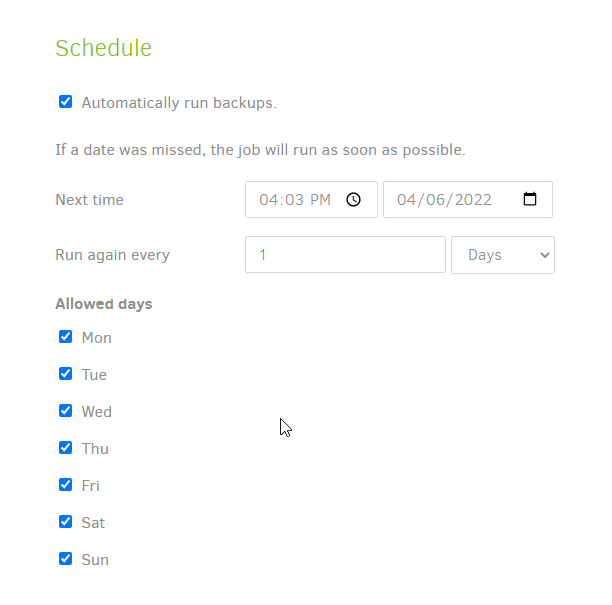 I have since changed to "Custom backup retention" with 7D:1D,4W:1W,12M:1M settings and am now seeing multiple versions available.
My question is: Did I have my initial settings incorrect or have I found a bug in the software?
I am currently running version 2.0.6.3_beta_2021-06-17