Hi all ,
I am new to duplicati started using it last year, this is my first time trying to restore my data.
I had been infected by the crypto virus in march 2020 and had to format my entire pc. I have tried to restore the files from one drive back it took 2 days as my data is about 220 GB on one drive but in the end only folders were created files were not restored
This is the procedure followed
Restore from config files
imported the config file
did a test connection to my one store folder and showed connection worked.
these are the options set
----exclude-files-attributes=hidden,system,temporary
----send-mail-any-operation=true
----snapshot-policy=On
–retention-policy=1W:1D,4W:1W,12M:1M
–dblock-size=50mb
–compression-module=zip
–encryption-module=aes
After selecting connect it shows recreating the database and then shows the backup dates.
Shows about 5 backup dates


this time i just tried to restore data from 1 pdf file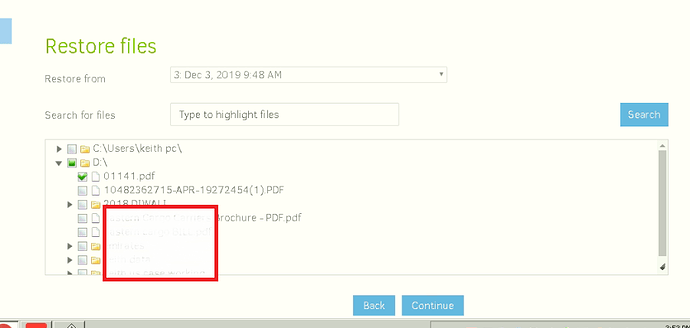 getting this error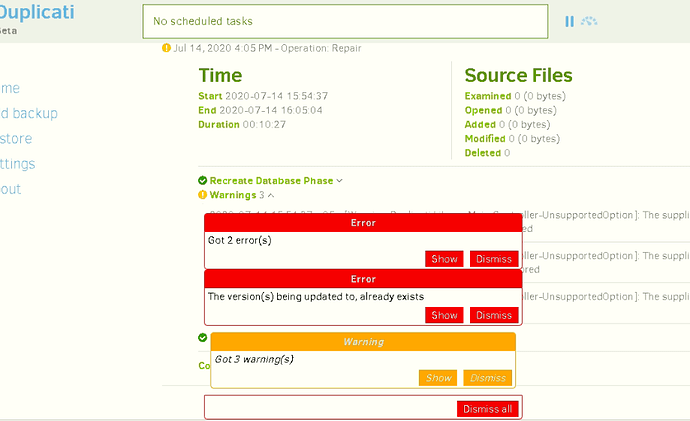 data could not be restored.