I understand my Drobo has a pretty weak Marvell ARM CPU, but I'm getting very slow performance trying to back up to Backblaze B2, which high CPU usage.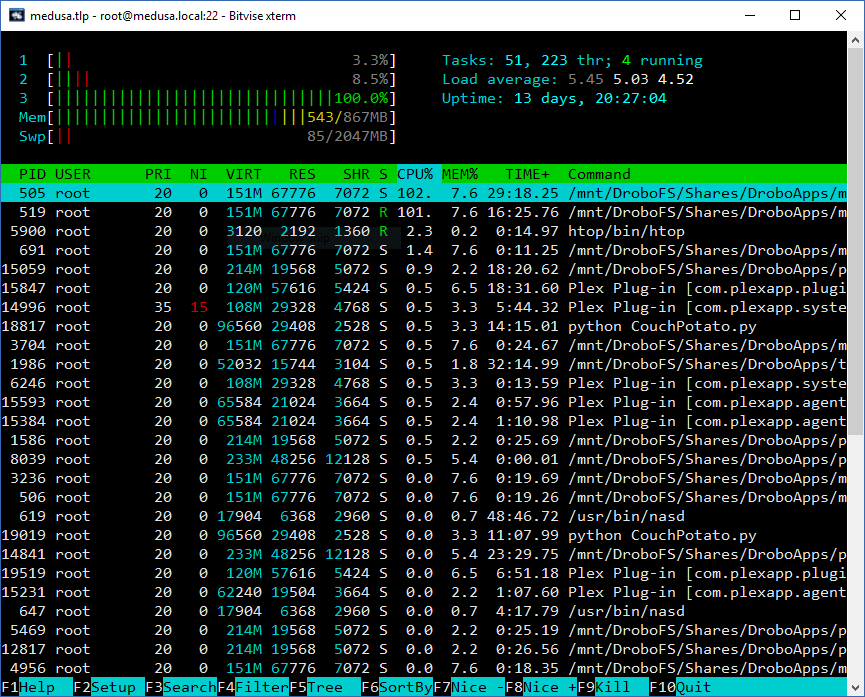 Speeds fluctuate between a few kb/s to 2 MB/s but no faster. However, on the same NAS I am able to achieve 20+ MB/s downloading from Usenet. That application is written in C++ however (NzbGet).
Is there anything I can do to optimize Duplicati? My fans are running full speed as well and I wouldn't want to burn out this little machine.